How to Make Your Final Dissertation Formatting Review Easier
May 16, 2016

Posted by:

Mike Rucker

Category:

Academic Writing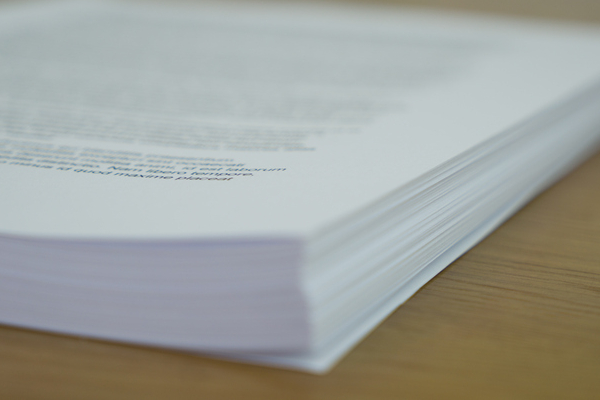 Just when you thought your dissertation was finished, it comes time to review your dissertation's format. Formatting style is usually a university requirement. As the name suggests, it is concerned with the formatting aspects of your manuscript — elements such as margins, title page, size and spacing, and pagination. The process not only ensures that your dissertation meets the university's formatting requirements, but it also gives you some editing experience that might prove invaluable in the future when you're trying to get your work published.". Many candidates find the formatting review a somewhat tedious task. Unfortunately, it's a part you generally can't avoid, so instead of dreading it you might try making it easier and smoother.
The Review Process
Generally, your completed document is submitted for review at the same time you schedule your oral defense. A format advisor completes the initial review and advises you on the necessary format revisions. When all the required edits are done, your document is resubmitted for review. This process can continue until your manuscript is completely compliant with the university's formatting guidelines, and your text is ready for official submission. The final format approval is received after your defense; when you receive it, your work is normally considered completed.
In some cases, you might want to make some content changes to your dissertation after receiving your final format approval. Some schools lock you dissertation from being edited after this final step so make sure that when you approach the last phase you are ready to let your project be published.
Steps for Making the Final Formatting Review Easier
Get familiar with your university's formatting guidelines. There is often a format manual you can consult. It can save you a lot of time if you format your document the right way from the get go and use the required citation style early in the process.
Your librarian can be a great source of information, so try creating a good working relationship with him or her.
Some universities and departments provide students with templates they can follow when organizing their manuscripts — such as a template for title page, example of a text page, table of contents, etc.  See if such templates are already available, as they are likely to save you a lot of time (click here for a manuscript formatting example).
Get familiar with the mechanics of formatting in Microsoft Word. There are different online resources and tutorials available that can teach you the ropes. Here are just a few examples of what is available on the Web:
Check that all your references have been included and that in-text citations match your bibliography (e.g. year, author).  If you have been using an automatic citation system or a citation generator (such as EasyBib), make sure all your references have been added, including those that might appear on figures and graphs.